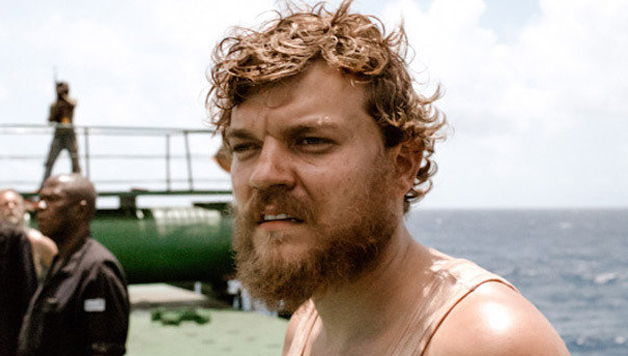 Mature themes and coarse language
---
Denmark 2012
Director: Tobias Lindholm
Featuring: Pilou Asbæk, Søren Malling, Dar Salim, Roland Møller
Language: Danish, English, Swedish, Japanese, Somali with subtitles
Running Time: 99 minutes
---
The film follows the travails of the MV Rozen and its seven-man crew as they are hijacked by Somali pirates on the Indian Ocean. The principals are the cook, Mikkel; Peter, the executive in Denmark who is responsible for the vessel; and Omar, the translator and negotiator for the pirates. In the hands ofWriter/Director Tobias Lindholm the tedium of being held for months on a ship becomes unbearably tense. Peter, and his associates thousands of miles from the action, also become hostages in their own right as Peter insists, against the advice of a crisis specialist, to negotiate for his captive employees himself.
Mikkel, eager to get home for his daughter's birthday, gets the viewers sympathy as he cracks under the pressure of being a pawn in Peter's and Omar's haggling.
Peter is proud, fastidious and in control; he sees it as his responsibility to get his ship and men back safely and at a reasonable cost.
Omar is adamant that he is neither a pirate nor a villain but, like Peter, is a resolute professional who wants the affair over quickly - as long as the price is right. It is hard not to share his impatience with Peter's need to drive down the ransom which is why close observers of real-world Somali piracy have applauded the film. The Somalis demand $15 million but the crisis manager says do not make an offer too quickly and too high as it will be seen as a down payment – Peter offers $250 000 and the siege drags on for over 100 days.
The longer this tense, minimalist thriller goes, the better it gets.
Original reviews: Brad Wieners, Bloomberg Businessweek; Paul Byrnes, SMH.
Compiled by Robin Claxton.