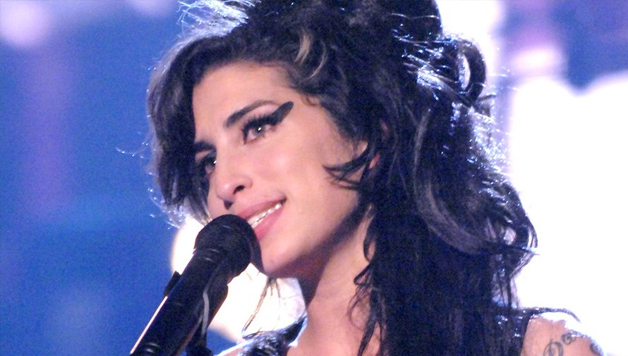 Strong drug themes and coarse language.
---
UK 2015
Director: Asif Kapadia
Featuring: Documentary with Amy Winehouse
Running time: 128 minutes
Original review: Louise Keller, Urbancinefile
Extracted by: Kim Pridham
---
Don't choose to see this movie because of Amy Winehouse and her music alone. This is a re-cord of a life on a course of destruction and offers something for us all.
Amy is a powerful film. Like her lyrics, it's the personal nature of this documentary that makes it so special. The lyrics and music drive the films narrative as they encapsulate the essence of who Amy Winehouse was. At times we feel as though we are intruding as we get to know her and become involved in her journey.
The film races the trajectory of her life, meshing together never-before-seen footage with in-sightful interviews with those who knew her best. The result is a glimpse of a charismatic woman with a unique talent; one with a pure relationship with music and a voice that rivals the great jazz singers. It is through her songs that her innermost thoughts are told. It's a glimpse of a glorious but tragic life that ends far too soon.
There's a moment in the film when Winehouse responds to a journalist's question about being famous, saying 'I don't think I'll be famous; I don't think I could handle it. I would go mad.' The truth of her words is so accurate that it's almost frightening. There is nothing pretentious or contrived about Winehouse. The film documents Winehouse's eating disorder and her depend-ency on drugs and alcohol, destructive behaviour and inability to deal with the media frenzy. The important relationships of her life; her father, oldest friends and the people she works alongside are also key factors.