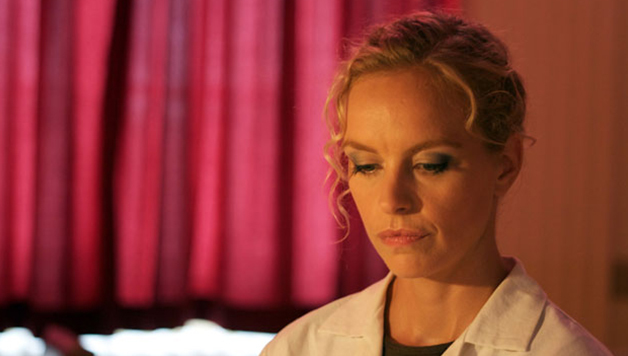 Mature themes and sexual references
---
Germany 2012
Director:Christian Petzold
Featuring: Nina Hoss,Ronald Zehrfeld,Rainer Bock
Language: German with subtitles
Running time: 101 minutes
---
Barbara is a film about the old Germany from one of the best directors working in the new - Christian Petzold. A slow-burning Cold War drama that will reward patient viewers with its ultimate emotional pay-off. Set in a secluded East German village during the summer of 1980, the film portrays the stifling day-to-day grind of a country doctor,torn between her desire to flee to the West and her growing attachment to Andre, a fellow physician.
After being banished from Berlin for trying to obtain a travel visa, Barbara finds herself isolated in a gloomy Northern town where she works at the local medical clinic. Subject to constant supervision and searches by a menacing GDR officer, and unable to take so much as an evening stroll without looking over her shoulder, she quickly searches for a way to leave the Eastern bloc once and for all.
Building a stolid and claustrophobic atmosphere in the early reels, Petzold present's Barbara's new-found existence through a canvas of muted colours and crisp, stationary medium shots as if she were a prisoner serving out an implicit life sentence. The carefully designed décors, filled with outdated cars, appliances and medical equipment, reveal to what extent inhabitants of the East, including intelligent, well-trained doctors, are compelled to scrape by with what they have.
Such details slowly retreat to the background as Barbara begins to grow attached to Andre and their patients, and she's eventually thrown into a dilemma where her need for freedom is challenged by the warmth and gratitude she receives from others. When her West German boy friend, Jorg swings by after a few trysts to offer a surefire way out, the stage is set for a denouement where Barbara's conflicting impulses come to a surprising head.
Original review by Jordan Mintzer-The Hollywood Reporter
Extracted by Janez Zagoda