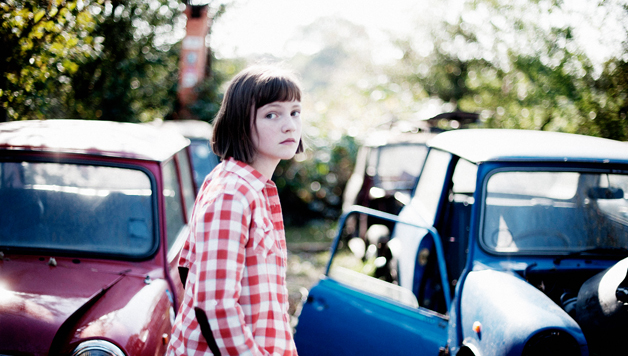 Strong themes, coarse language and a sex scene
---
UK 2012
Director: Rufus Norris
Featuring: Tim Roth, Cillian Murphy, Eloise Laurence, Lily James, Bill Milner, Rory
Kinnear, Lino Facioli, Denis Lawson, Zana Marjanovic, Robert Emms, Clare Burt
Running time: 91 minutes
---
A story of crumbling innocence and the several failures of character that have dreadful, destructive consequences, Broken barely escapes the despair label as debuting filmmaker Rufus Norris explores the powerful tools of cinema. Images are used to convey moods, and his camera gives us the points of view that make the most dramatic impact. The adaptation from the novel is excellent, a fine example of how character and place can be sculpted from prose. Eloise Laurence makes a compelling debut as the 11 year old Skunk, a pretty young girl whose freshness and smarts are challenged as a series of rash judgements by people around her - some in physical, some in emotional proximity. It's not just adults, either, and it's not the usual suspects.
Cillian Murphy is outstanding as the young teacher Mike, another casualty of emotional turmoil. And it's not his affair with Kasia (Zana Marjanovic, wonderful) Skunk's live-in nanny (after her mother went off with an accountant from Birmingham) that is the problem.
Skunk's relationship are all tested, some shattered, and her very life is in danger. It's all powerful material and Norris shows that theatre is just as good a training ground for serious, grown up drama as film school.
Original Review: Andrew Urban www.urbancinefile.com.au
Extracted by Peter Gillard