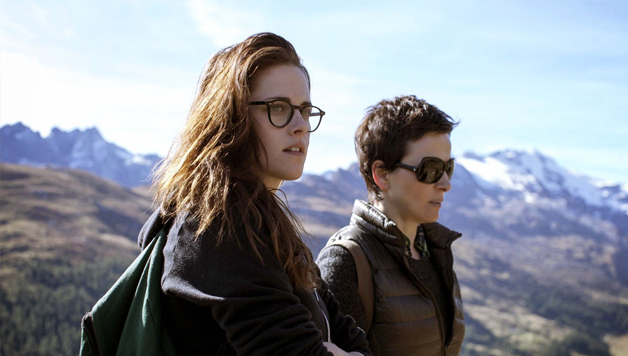 Strong themes, violence and coarse language.
---
France 2014
Director: Olivier Assayas
Featuring: Juliette Binoche, Kristen Stewart, Chloe Grace Moretz
Languages: French, German, English, Swiss- German
Running time: 124 minutes
Original review: Louise Keller, www.urbancinefile
Extracted by: Kim Pridham
---
At the peak of her international career, Maria Enders (Juliette Binoche) is asked to perform in a revival of the play that made her famous twenty years ago when she played the role of Sigrid, an alluring young girl who disarms and eventually drives her boss Helena, an obsessed older woman, to suicide. Now she is being asked to step into the role of Helena. She departs with her assistant, Valentine (Kristen Stewart) to rehearse in Sils Maria, a remote region of the Alps. A young Hollywood starlet (Chloe Grace Moretz) with a penchant for scandal is to take on the role of Sigrid, and Maria finds herself on the other side of the mirror face to face with an ambiguously charming woman who is an unsettling reflection of herself.
The film begins in a train in the Swiss Alps where Valentine is fielding phone calls. Maria and Valentine are on their way to meet with the man who made Maria a star years ago, when he cast her in her career-making role as the youthful Sigrid. Much of the film is set in the beautiful Swiss Alpine location of Sils Maria, where the rehearsals take place. The fascination comes from the fact that we are never sure whether the lines spoken by Maria and Valentine are part of the play or of their own relationship.
It's all about the relationships and those interested in film and theatre will especially enjoy the banter between the women as they share confidences, contemplate life, truth, desire and humanity. Stewart was awarded Best Supporting Actress at the Cesar Awards in 2014 for her role, the first time an American actress received the honour.