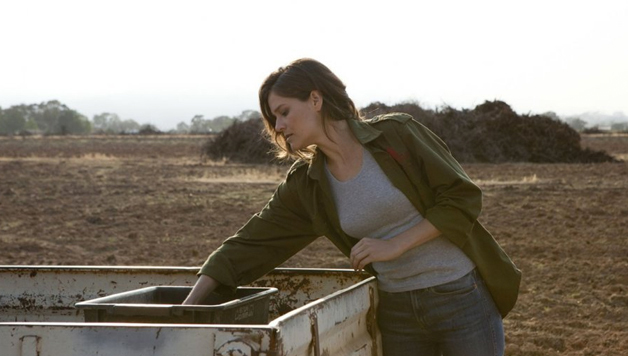 Strong Themes and Violence.
---
Australia 2016
Director writer: Megan Riakos
Featuring: Sarah Bishop, Les Hill, Roxane Wilson, Helmut Bakaitis, Jamie Irvine
Running time: 111 minutes
Original review: Justin Lowe, Hollywood Reporter
Extracted by: Peter Gillard

---
Ellia, a young woman returns to her family's vineyard in rural Mudgee to attend the funeral of her father, Robert, following his unexpected death in a freak winery accident. Arriving home, she finds her mother, Sophie and uncle David fiercely hostile after her long absence and her younger sister Harriett attempting to hold together the family business with the help of their brother Zac. A police investigation coordinated by Ellia's ex-boyfriend Lucas soon reveals that Robert was murdered and that the perpetrator staged the killing so it would appear that he died when barrels stored in the winery toppled over and crushed him.
Relying on circumstantial evidence related to Sophie's plans for selling the winery that's been in her husband's family for more than 100 years, Lucas arrests her for Robert's murder. As Ellia struggles to understand whether Sophie had any role in Robert's demise, she faces hardened resentment from her family, who still blame her for the accidental death of her twin brother several years before, a tragedy that emotionally crippled her father and drove Ellia away from home. Suspicious of both her sister and mother, as well Lucas' police investigation, Ellia feels increasingly isolated and threatened as she searches for clues to solving her father's mysterious murder.
Riakos sets an ambitious agenda for her first feature with a script that spins out more plot points than it can ultimately resolve (including a wide-ranging agribusiness conspiracy) while notching a surprisingly high body count for a modestly scaled mystery. Overall, she handles the principal action fairly smoothly, guiding Ellia through the requisite steps of her investigation, which Bishop pursues with a mixture of concern for the well-being of Ellia's family and frustration with their penchant for secrecy.