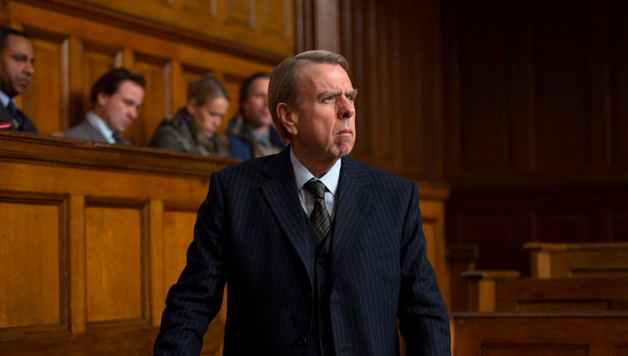 Occasional coarse language.
---
USA 2016
Director: Mick Jackson
Featuring: Rachel Weisz, Andrew Scott, Timothy Small
Running Time: 110 minutes
Original review: Louise Keller;
urbancinefile.com.au
Extracted by: Kim Pridham

---
The fascinating thing about this film is the unexpected strategy the lawyers take to counter the claim the Holocaust never occurred. The film may be a little dry, but the topic is not. The screenplay focuses on the topic, immersing us in the protagonist's life and beliefs before open- ing our minds to the larger issues. It is an intellectually stimulating film that raises not only questions about the Holocaust, but about the issues of potentially proving any historical event has occurred.
The action begins by the disruption of Professor Deborah Lipstadt's University class with the theatrical arrival of controversial English historian and Holocaust denier David Irving. It's a rivet- ing scene and the precursor for the move to Central London for the court case. It is there that Lipstadt first meets her lawyer, the high profile Anthony Julius, who negotiated Lady Diana's divorce. We quickly learn that Julius is but one of a large team of lawyers and barristers en- gaged to handle the case. Scott brings just the right amount of personality to Julius' dry legal eagle.
It is easy to understand Lipstadt's dismay and disbelief in the strategy in which her voice is gagged - as are the voices of the Holocaust survivors. We also feel her horror at the apparent insensitive approach taken by her barrister Richard Rampton when they meet at Auschwitz and stand on the roof of the gas chambers. The scene is somewhat of a distraction, however. The courtroom scenes show Rampton in a different light. His technique is brilliant and never allows eye contact. Denial plays out a bit like the English - understated, with its explosions of the intellectual kind.