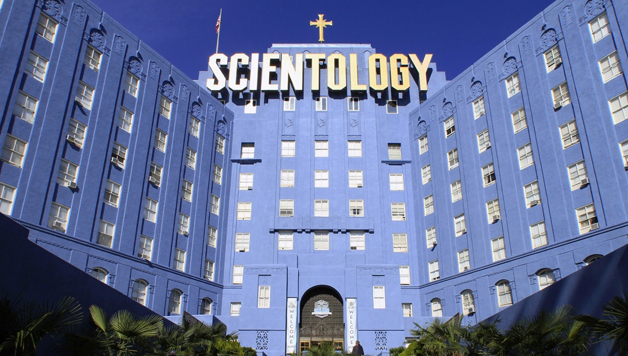 Mature themes and coarse language.
---
USA 2014
Written and Directed by: Alex
Gibney from the book by Lawrence Wright. Featuring: Lawrence Wright, Mike Rinder, Marty Rathbun, Paul Haggis, Jason Beghe. Running Time: 121 minutes
Original reviews: Tom Clift, Concrete Playground and Louise Keller, Urbancinefile.
Extracted and compiled by: Peter Gillard.
---
If you've ever wondered about Scientology, you can't go past this riveting doco that delves into its origins, philosophies and gives a fascinating glimpse of high profile members who champion it (or not). Throughout the '30s and '40s Ron L Hubbard worked as a struggling science-fiction and fantasy writer, during which time his then wife claims he often remarked that "the only way to make any real money was to have a religion".
Going Clear - is the penultimate level to which a practicing scientologist can achieve personal salvation. It is the gateway to 'freedom'. We are introduced to a whole dictionary of terms, in-cluding auditing, e-meter, (like a lie detector), the Bridge, OT levels (OT8 being the highest), fair game, PTS (potential trouble source) and disconnection.
After Hubbard's death David Miscavige became head of the church. 'Pitching stardom to pro-mote the religion' was effective marketing. In the 70s it is Saturday Night Fever star John Tra-volta who becomes Scientology's key celebrity. Today Tom Cruise is the high profile; although the allegations of the Church's role in the dismantling of the Cruise/Kidman marriage are not new, in the context, the facts are breathtaking. The role of the organization to find a new girl-friend for Cruise after the relationship ended is also gossip fodder. Unsurprisingly, Cruise and Kidman declined to be interviewed for the documentary. This section leans heavily on a num-ber of interviews with ex-Scientologists, including Oscar-winning Hollywood director Paul Hag-gis, as well as the head of the shadowy Office of Special Affairs — a kind of church secret ser-vice charged with running smear campaigns against members who dared to speak out.