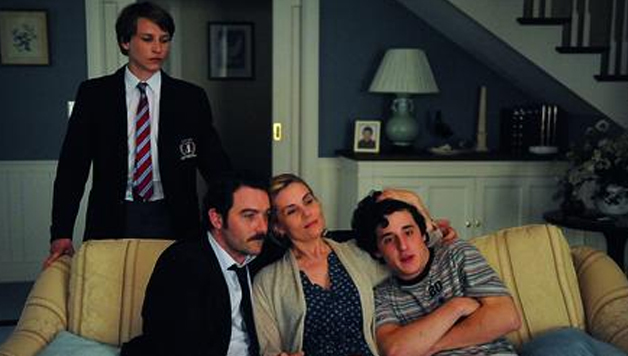 Strong sex scene and sexual references
---
Origin: France 2012
Director: François Ozon
Featuring: Fabrice Luchini, Vincent Schmitt, Ernst Umhauer, Kristin Scott Thomas,
Denis Menochet
Language: French with subtitles
Running time: 101 mins
---
Provocative, playful, entertaining and audacious, In the House is a writer showing us the inner workings of writing, complete with its power to subvert, to imagine and to deceive. The 16 year old Claude is like a young gunslinger discovering he can draw as fast as the pros, but not quite as accurate when shooting from the hip.
When he begins to write his school essays about his weekends, he unleashes the imagination - both his and that of his teacher, Germain. . His essays are apparently reports of how he insinuates himself into the house of his school colleague, Rapha. His father, Rapha Snr (Denis Menochet), is a struggling businessman working for a hideous boss. His mother, Esther , is 'a middle class woman' whose boredom has plateaued and she's dreaming of just one thing: redecorating her house.
Claude systematically invades all their private spaces, reporting it all back to Germain in his weekly essays. Germain reads the essays to his wife, Jeanne, who manages a modern art gallery. Claude becomes a catalyst of dramatic proportions - to them all.
All of the film's fabrications and fantasies rely on a cast that is sure of its performance footing, without tripping into the traps of self-awareness: that is, they all play it as straight drama, without a single wink to the camera. The pathos seeps through, the flaws of the characters are seen through benign but searching eyes and the humour is balm to the wounds inflicted.