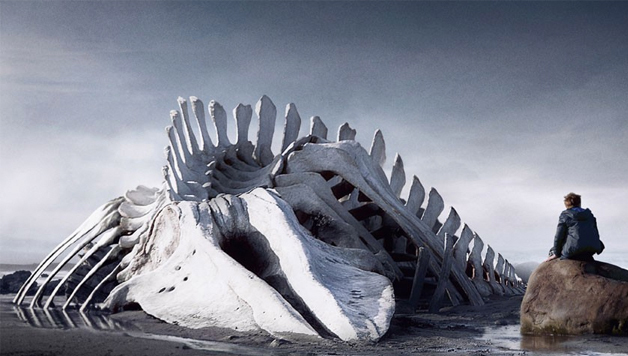 Mature themes, coarse language, sexual references, nudity and violence.
---
Russia 2014 Director: Andrey Zvyagintsev
Featuring: Aleksey Serebryakov, Elena Lyadova, Roman Madyanov, Vladimir Vdovichenkov, Anna Ukolova.
Language: Russian with subtitles.
Running Time: 140 minutes
Original review: David Stratton, The Australian.
Extracted by: Peter Gillard
---
If anyone is curious what life is like for the average battler in Vladimir Putin's Russia, Leviathan offers some revealing and disturbing answers. The setting is a small town located in the northwest of Russia on the Kola Peninsula, across the Barents Sea from Finland. Kolia has lived for most of his life in the waterfront house with his second wife Lilya and Roman, his son by his first marriage. Kolia is a mechanic with his own business located next to his house. Kolia's life is about to be shattered by the local administration; Vadim Shelevyat, the corrupt mayor of the town, wants to confiscate Kolia's property — his house and his business — to develop the area.
Kolia is not about to surrender everything without a fight, however, and seeks the help of his friend, Dmitriy, a Moscow-based lawyer. These are the bare bones of the plot of a film that is filled with surprising revelations and developments as the film meticulously explores the extent of corruption even in this little community so far from the capital. This is a country where the police routinely break the law and act on behalf of the powerful against the weak, where the authorities are in cahoots with the church, and where thuggery and intimidation — even, as a last resort, assassination — ensure that the establishment retains its power over the citizenry.
Zvyagintsev, the director has said that the film is a loose reworking of the Book of Job, but Kolia isn't struggling against God — his struggle is against the Russian state. He notes in a statement accompanying the film: "Just as we are all, from birth, marked by original sin, we are all born in a 'state'; the spiritual power of the state over man knows no limit."