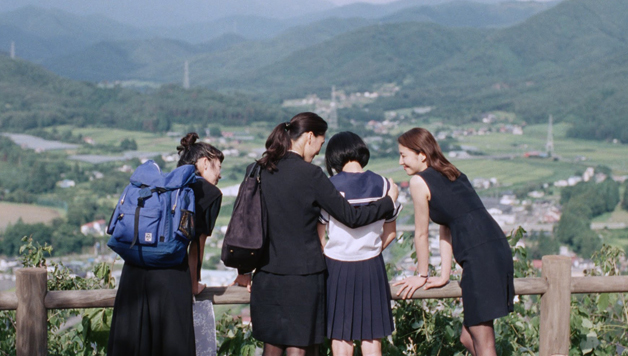 Mild themes and coarse language.
---
Japan 2015
Director: Hirokazu Kore-eda
Featuring: Haruka Ayase, Masami Nagasawa, Kaho, Suzu Hirose
Language: Japanese
Running time: 128 minutes
Original review: Simon Abrams, Roger Ebert.com
Extracted by: Gail Bendall

---
Japanese melodrama "Our Little Sister" is the rare film that captures the everyday pleasures and anguishes of family life. Adapted from Akimi Yoshida's serialized manga comic, writer/director Hirokazu Kore-eda focuses on three adult sisters and their teenage stepsister.
These women are not psychoanalysed, nor are their lives reduced to their romantic entanglements. Instead, Kore-eda presents the lives of his heroines as unsensational, defined by small gestures. He presents four optimistic women enjoying each other's company, trying to find romance, eating good food, and mourning the loss of friends and loved ones.
It is the story of older sister, Sachi, and her siblings, who live together in the seaside village of Kamakura. When their estranged father dies, they meet stepsister, Suzu, at the funeral service. Sachi intuitively guesses that Suzu needs a change of scene, based on the selfish behaviour of Suzu's mother. So they offer to take Suzu with them, and Suzu instantly agrees.
"Our Little Sister's deceptive air of lightness is a remarkable source of small-scale joy and sadness.
This is the kind of movie that encourages viewers to slow down and take stock of their lives' defining little moments.