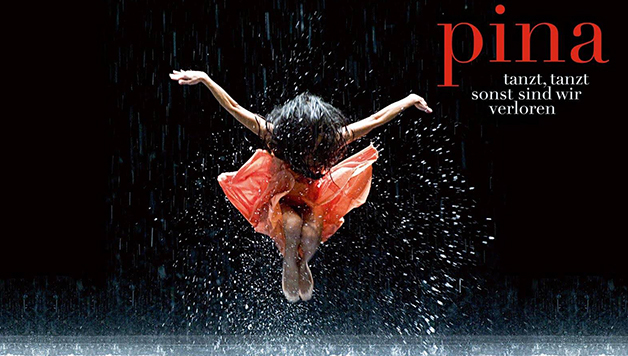 (3D Screening)
---
Germany/France/UK 2011
Director: Wim Wenders
Featuring: Pina Bausch, Regina Advento, Malou Airaudo, Ruth Amarante
Running time: 103 minutes
---
Originally intended to be a joint project between famed director Wim Wenders and his friend, the legendary choreographer Pina Bausch, Wenders held off on making the film for over twenty years because he couldn't figure out how to properly film dance. Amazed by recent advances in 3D techniques, Wenders finally decided to make the film, and Pina was in pre-production and scheduled to begin filming when tragedy struck: his subject, Pina Bausch, suddenly passed away just before filming was to begin. Crushed due to the loss of his friend, Wenders cancelled the production, only to be convinced by the members of Bausch's company that the film should still be made. But instead of Pina discussing the pieces as they were shown, this new version would be something else entirely.
Pina showcases a number of Bausch's most famous pieces of choreography, sometimes on stage and sometimes in real-world settings. These dance numbers are interspersed with shots of the various members of her company, mostly telling brief and touching stories but occasionally staying silent. Because it focuses on a real person, Pina is being called a documentary, but there is no summary of her life, the discussions about her are brief, and the pieces are primarily presented without foreword, allowing audiences to really just focus on her beautiful choreography. Pina is more the cinematic equivalent of a museum retrospective rather than a true documentary.
Importantly, Wenders' subtle use of 3D gorgeously captures the spaces and depths that are so important in appreciating choreography and movement (and normally makes filming dance so difficult). What was essentially unfilmable has been turned it into a truly cinematic experience, revolutionizing the process of capturing dance on film.
If you own 3D glasses please bring them, else we shall supply a pair.
From Review by John C Clarke – Tonight at the Movies
Extracted by Gail Bendall