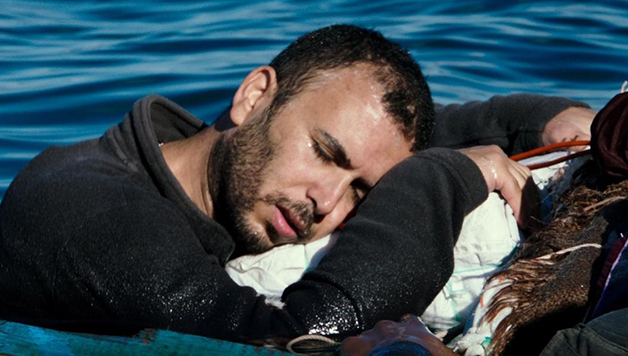 *No screening on ANZAC Day
Violence and nudity.
---
Malta 2015 Director: Rebecca Cremona
Featuring: Lofti Abdelli, Jimi Busuttle
Language: Maltese/English
Running Time: 101 minutes
Original review: Sandra Hall, Sydney Morning Herald
Extracted by: Gill Ireland
---
Malta's position in the Mediterranean places it on the front lines of today's great migration. The islands have a camp which the townspeople are picketing in the film's opening scenes, chanting abuse at the latest busload of refugees, and local fishermen have come to dread the prospect of sighting another leaky boat because these sightings add one more bureaucratic layer to a way of life already under pressure from the effects of tuna-fishing quotas.
These are the script's twin themes, which intersect with devastating consequences as the plot gets underway, but a lot more comes across in the elegant visual shorthand of Cremona's scene-setting. She filmed on the islands for just 21 days yet you get a clear sense of their social divisions and tensions as John (Chrysander Agius), the local police lieutenant, is called out to yet another boat, taking the camp's Red Cross doctor with him, while two fishermen, Simon (Lotfi Abdelli) and his father, Karmenu (Jimi Busuttil), decide to defy the authorities and set out on one more fishing trip. With them goes Simon's 13-year-old son Theo (Adrian Farrugio), who has persuaded his parents that it's time for him to see how his father works. And a former refugee, a Somali, has been hired by Simon as a crewman.
The scenes that follow cut between the refugee boat, where Alex (Mark Mifsud), the grumpy Red Cross doctor, has been forced to stay aboard to care for a young pregnant woman, and the fishermen, who are forced to venture further and further from home in their search for the elusive tuna.
The film was Malta's entry in the Best Foreign Language Film category at the 2015 Academy Awards – the first that Malta has ever submitted to the Oscars. And you can see why it felt moved to do so. It's a heartbreaking story that crystallises so many aspects of the refugee crisis without presuming to pass judgement on any of them.