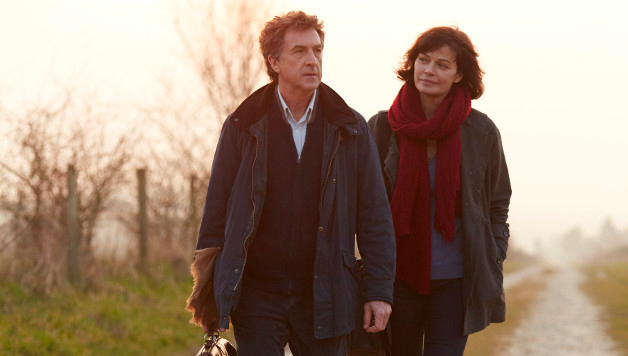 (Medecin de Campagne)
Mature themes and coarse language.
---
France 2016
Director: Thomas Lilti
Featuring: François Cluzet, Marianne Denicourt, Christophe Odent
Language: French
Running time: 99 minutes
Original review: Craig Mathieson; The Age
Extracted by: Peter Gillard

---
The Country Doctor is an open-hearted drama, but stresses how local GP's are a safety net stretched thin as they administer care, direct government aid, and counsel the needy. In the opening scenes of The Country Doctor, Jean-Pierre Werner makes house calls to the ageing and infirm, spells out a social worker's name for an immigrant and fixes a dairy farmer's mangled hand.
"We're going to make it," Jean-Pierre reassures a patient struggling to overcome depression, and the danger with that inclusionary support is that he has nothing left for himself. When he's diagnosed with a brain tumour, the dedicated doctor begins chemotherapy but refuses to stop working.
His stopgap solution is to recruit a junior doctor, Nathalie Delezia, an experienced nurse who has gone back to further her qualifications. "Ever worked in a country practice?" he asks her – a line that Australian audiences of a certain age might appreciate – before he plunges her into the everyday reality of working in rural France, outside of the textbooks and the teaching hospitals."He's God here," Jean-Pierre's adult son, Vincent, tells Nathalie at a community festival, and the importance of his role, along with the illusion of confidence he projects, stops the ailing Jean-Pierre revealing his own illness.
Most everything that happens in The Country Doctor can be seen well in advance, from the comic initiation of Nathalie (she must master grumpy old men and aggressive geese), the professional bond between the two medicos, and the inevitable falling out and reconciliation. But the performances are adept and the locations and bit players so expressively authentic that the movie binds together.