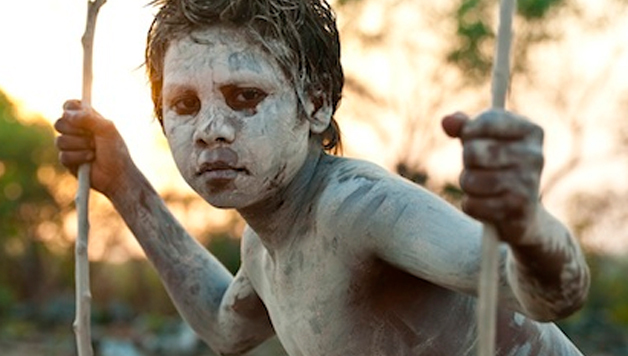 Mild themes and coarse language
---
Australia 2013
Director: Warwick Thornton
Featuring: Deborah Mailman, Aaron Pederson, Bryan Brown, Claudia Karvan,
Merwez Whaleboat, Jack Charles, Sacha Horler, Shari Sebbens,
Running time: 94 minutes
---
Aboriginal people live on the threshold of two worlds - one of everyday reality and the other of spirits, demons and entities. They can live an ordinary life with dead ancestors and demons all vying for space. Director Warwick Thornton assembles a collection of poignant, sad, funny and absurd ghost tales from across Australia.
The Darkside is a most unusual film, part documentary, part fiction but ultimately something quite original and special. These stories, were related to Thornton by the people who originally experienced them after which he gathered an impressive gallery of actors to narrate them.
There are 13 segments, starting with one in which Lynette Narkle sitting in a bedroom, tells us about the suicide of her brother and its aftermath.
Mention should also be made of the contributions of artist Ben Quilty and of young Hakeem Davy. Thornton who is also an accomplished cinematographer, photographs these narrations simply but effectively, and the strange and unsettling stories that unfold are all the more powerful for the straightforward approach.
One particular standout is the segment in which Romaine Moreton, a filmmaker, relates the uneasy experience of researching old film footage in Canberra's National Film and Sound Archive, the same building that once housed the Institute of Anatomy where, in a less enlightened time, the bodies of aboriginal men and women were dissected. The Darkside is a film that stays in the mind and refuses to go away.
Original Review: David Stratton, ABC TV "At The Movies"
Extracted and compiled by Mark Horner