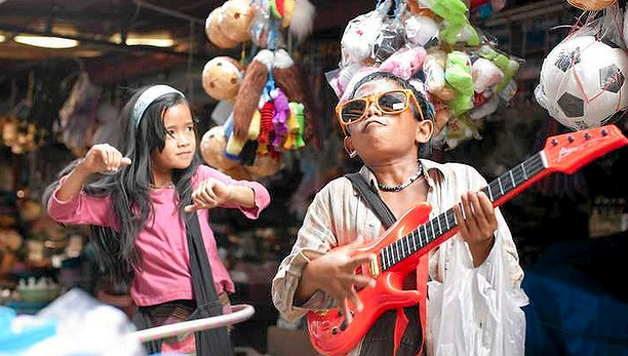 Mature Themes & Nudity
---
Australia/Laos 2013
Director: Kim Mordaunt
Featuring:Sitthiphon Disamoe,Loungnam Kaosainam,Suthep Po-ngam,Bunsri
Yindi,Sumrit Warin,Alice Keohavong
Language: Lao with subtitles, and English
Running time: 92 minutes
---
Ahlo, a ten year old boy from a remote, Laotian village,is bad luck. His grandmother is convinced of it, that he's born with the curse of a twin. And she may have a point, bad luck is following his family like the proverbial – their village is being levelled in the name of progress, they're relocated to a shanty and when his mother tragically dies, even Ahlo begins to believe the superstitious old crone.
The family, together with Ahlo's new-found friend Kia and her eccentric Uncle Purple,set off across Laos to find a new home. Eventually arriving at a not very welcoming village, Ahlo sees an opportunity to change his grandmother's mind and his family's fate. The annual Rocket Festival is being held to encourage the onset of the monsoon rains, and the builder of the highest-flying rocket will win a lucrative prize. The aim is to shoot a rocket up the rain god's bum, as the locals so earthily put it.
Ahlo's performance is utterly convincing; he exudes a charisma on screen that is quite extraordinary. He has"resilience, resourcefulness and a 'go get' attitude to never give up." And it is this strength of character that help's him deal with the harsh and emotional moments in his life,What is at stake is the survival of a family under stressful conditions.
This is a gripping and heart-warming film,that is "Beautiful, just beautiful".
Original review by Colin Fraser - moviereview.com.au
Extracted by Janez Zagoda