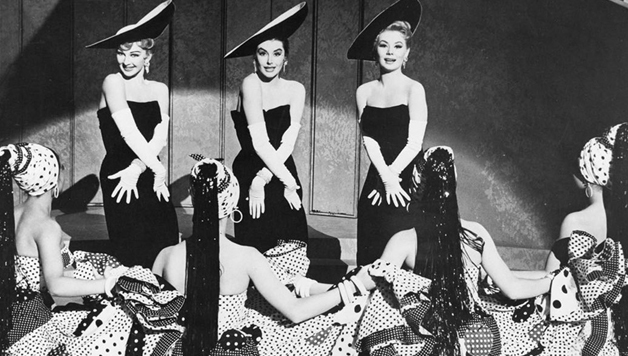 Mild themes, nudity and coarse language.
---
Australia 2014
Director: Gillian Armstrong
Featuring: Darren Gilshenan, Deborah Kennedy, Louis Alexander, Lara Cox, Jeanette Cronin
Running time: 100 minutes
Original review: CJ Johnson, Rotten Tomatoes
Extracted by: Mark Horner
---
If you're into the history of Hollywood, and especially "old Hollywood", you simply can't afford to miss Gillian Armstrong's Women He's Undressed, which will forever be the definitive film biography of Orry-Kelly, whether or not it's the perfect one. Australian Orry-Kelly won three Oscars for costume design, and was a major Hollywood studio player, who got away with a bit of grumpy behaviour and a lot of drinking along the way. He also seemed to get away with being brazenly gay during at least a part of his life when that wasn't very cool by those around him.
The best parts of the movie make your jaw drop; this guy achieved major, major Hollywood success and yet - as the movie a little too aggressively claims - he's not that celebrated. As the movie posits, this is probably due to the fact that, however powerful a presence he was within the studios - and on major films' credits - he kept his private life very private indeed.
The movie makes a very large choice in having the actor Darren Gilshenan portray a version of Orry-Kelly in some extremely theatrical visual narration, which, I believe, has been taken from Orry-Kelly's never-published memoir.
These structural choices aside, the subject matter is deserving and rewarding, and the portraits of Orry-Kelly's professional relationships with Bette Davis and Marilyn Monroe are terrifically entertaining and revealing snapshots of how The Hollywood System worked and how designers and their leading ladies actually collaborated on what was created and worn.
There's also a delicious "secret" love story, which is actually a mini-history of gay Hollywood from the 20s to the 60s. And, of course, the frocks are fabulous.